Ownership, restitution and provenance: The looted Afghan bowl that went around the world and back again
---
Photo: Safavid period (1501-1722) tinned copper bowl, early 17th century, probably Herat, Afghanistan © The Trustees of the British Museum
Welcome to the first in a new series of articles on the people, objects and questions at the heart of the Islamic art world. Our inaugural story explores important questions about ownership, restitution and the importance of checking provenance when engaging with the Islamic Art Market.
It's difficult to get a grip on the meaning of cultural heritage. Notions of belonging, value, and memory can seem abstract and academic, but the recent discovery of a trafficked object has pushed these ideas into a more tangible framework. In a case that involved collectors, an auction house, and two museum authorities, the private market worked in tandem with the public sector towards a resolution that didn't prioritise personal or corporate profit. Instead, a piece of cultural heritage, stolen over twenty years ago, was recovered and restored to its rightful context.
The object in question, an Islamic tinned copper vessel, was ripped from its place in the National Museum of Afghanistan and condemned to obscurity for two decades before bobbing once again to the surface earlier this year. In the wider context of the ongoing landmark trial of Ahmad al-Faqi al-Mahdi, the first person to be indicted for the war crime of destroying religious monuments in Timbuktu, the restitution of this bowl in May this year – the first piece of Islamic metalware to be returned since a devastating firebomb in Afghanistan in 1995 – plays an important part in a global story about the importance of cultural heritage.
An estimated 70 percent of the National Museum of Afghanistan's collection was looted during the chaos of civil war, with most of the items going missing in 1992. Since then, more than 2,300 objects have been recovered just from the United Kingdom, with the British Museum at the helm of the identification, negotiation and return of the objects.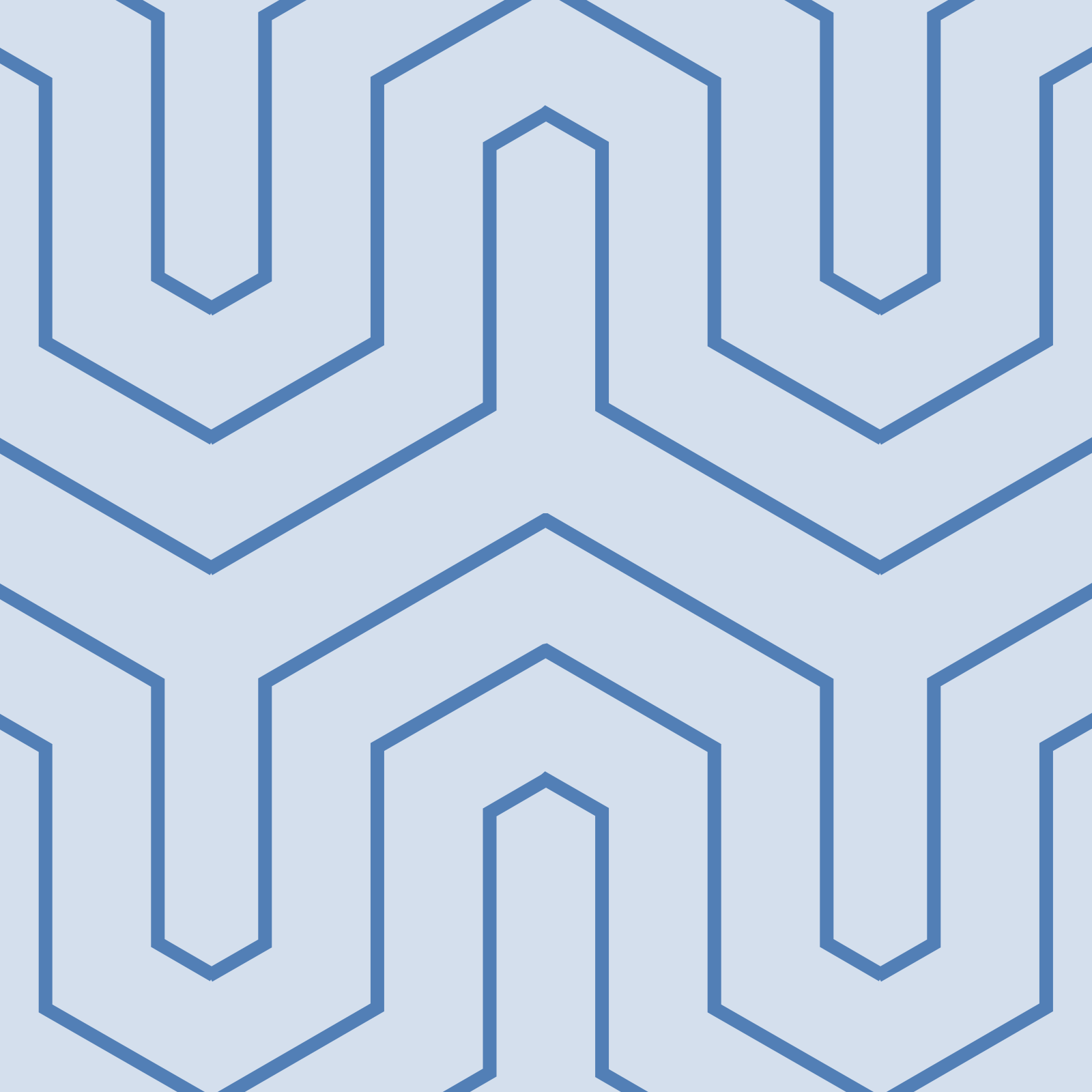 Photo: Handover ceremony of Safavid bowl to the National Museum of Afghanistan at the British Museum on 9 May, 2016. Left to right: Paola Von Aulock, previous owner; Ahmad Zia Siamak, Charge d'Affaires, Embassy of Afghanistan; St John Simpson, Curator Middle East, British Museum; Jonathan Tubb, Keeper of Middle East, British Museum © The Trustees of the British Museum
Salaam Gateway spoke to Dr St John Simpson, Assistant Keeper of the Middle East Department at the British Museum, who was instrumental in the high-profile repatriation of 843 stolen objects during the summer of 2012. As a politically neutral institution with a long-standing relationship with the National Museum in Kabul, Dr Simpson views the Museum as a 'natural partner' in the negotiation of the Safavid bowl's repatriation.
Dr Simpson emphasised the impact, particularly to Afghanistan, of the return of such an object. "Any piece that can be returned is a significant moment for Afghanistan as a whole," he said. .
His sentiments are affirmed in a statement released by the Chargé d'Affaires at the Embassy of Afghanistan, His Excellency Ahmad Zia Siamak, who said, "The return of this piece, which used to be displayed in a showcase of the National Museum of Afghanistan for many years, has a high historic and intellectual value for the people of Afghanistan. Its forthcoming display in the National Museum will not only please our people, but is a valuable step in the restoration of the museum."
Further, Fahim Rahimi, Director of the National Museum, made a direct appeal to market participants to act vigilantly and ethically when examining their collections, "I ask those collectors who keep artefacts from Afghanistan to help us return it back and encourage the auction houses to always check their collections for looted objects from Afghanistan."
TERRORISM FUNDING AND TRANSPARENT STATISTICS
The bowl itself was first identified when it came into contact with the Islamic Art department at Christie's auction house. Having been submitted for consignment by a German couple, who acquired the piece in 1994 in good faith from an antique dealer in Jeddah, it came to light that the bowl was documented by art historian Assadullah Souren Melikian-Chirvani in 1974, and was also included in his catalogue of Islamic Metalwork from the Iranian World (Melikian-Chrivani 1982).
Three decorative medallions ornament the bowl, and a calligraphic cartouche declares ownership, 'by Mohammad Abu Taleb 1013 [30 May 1604–18 May 1605]'. (Translation thanks to the British Museum) Dated to the Safavid period (1501–1722), further clues about the bowl's history can be read in the 'carefully mutilated' faces of the human and animal figures illustrating episodes from Persian poet Nizami Ganjavi's famous tragic romance  Khosrow and Shirin.
No such care has been undertaken in the wilful and rampant devastation of cultural symbolisers that has drawn global attention to an ideological agenda promoted by the so-called 'Islamic State' group. User-led sharing platforms such as YouTube have availed a grotesque theatricality to the demolishment of ancient monuments and effigies. The weaponisation of cultural heritage during war has a universal history. It's clear that the damage and destruction of cultural symbolisers has the power to undermine a clear sense of nationality and belonging as fundamentally as the disruption of land borders and the policing of religious or linguistic practices.
However, media accounts have indicated a curious dichotomy in approach – ISIS have been reported to be both seeking to destroy objects, and to profit from the illegal export of commodities to the black market.
Dr Simpson weighs in on the general issue of transparent statistics on looting being made available for the public, and notes the inadequacy of certain media agendas in responsibly reporting data on stolen or destroyed art. "There is a significant mismatch between evidence gathered in satellite images and what we see on the international market. For example, no Syrian antiquities have been identified in the UK that can be demonstrated to have been exported from the country since the war began, and the number [known to have been] smuggled to other interdicting countries is very, very low," he said.
Muddying the water further, a fascinating interview last month in The Art Newspaper, with Maamoun Abdulkarim, Syria's antiquities chief, reveals that about 70 percent of smuggled objects seized in Syria and Lebanon are fakes. It's reasonable, therefore, to infer that the sale of antiquities and antiques do not form as great a proportion of funding for the ISIS 'project' as has been proposed.
In the case of the National Museum in Kabul, whilst the exact scale of the initial loss is still being determined, what is certain is that a huge number of pieces remain hidden in private collections. How is it possible for so many pieces from a documented museum inventory to remain obscure?
In 2012, the repatriation of a 2nd century Ghandaran Buddha statue to Afghanistan followed a dramatic series of events, in which an anonymous collector, again with the support of the British Museum, went so far as to illegally buy the statue from a Japanese dealer in order to then support its return. Ten years after the destruction of the famous Bamiyan Buddhas at the hands of the Taliban – another ideologically motivated attack – the reinstatement of the Ghandaran Buddha was an emotional and timely victory. Dr Simpson points out that that particular piece, despite having been trafficked through countless hands, still retained its original museum number.
Why did nobody ask the relevant questions about its origins?
"THE RIGHT SOLUTION"
An outdated perception of the art market is that it operates on a system of nods and winks, but in Islamic Art circles, object histories are taken more seriously than ever before. Some authentication bodies are now insisting on proof of provenance back to 1970 (to accord with the UNESCO Convention on the Means of Prohibiting and Preventing the Illicit Import, Export and Transfer of Ownership of Cultural Property) before they are willing even to take samples from an object.
Auction houses, particularly those with an international reputation to protect, have introduced stringent due diligence procedures, which aim to ensure that national and international laws are upheld, and publicised cases such as the return of the Safavid bowl to Afghanistan deliver a message that auction houses are interested in promoting an ethical agenda that upholds the law. Sara Plumbly, Head of the Islamic Department at Christie's King Street, commented in a press statement on May 18, "This is a good example of where research, cooperation and a wish to facilitate the right solution have succeeded. Christie's maintains its on-going commitment in this area and takes matters of cultural property very seriously".
MIDEAST, UAE ROLE
Both the 1970 UNESCO Convention, and the earlier 1954 Hague Convention for the Protection of Cultural Property in the Event of Armed Conflict, set an international precedent for general good practice in the handling of art and antiquities. Whilst the United Arab Emirates has not specifically ratified the 1970 Convention, there has been important work done in certain areas to target the illicit trade of art objects. Dr Simpson pays particular tribute to "very robust" work done in Sharjah, which he describes as a leader in the GCC for the identification of interdicted objects. In fact, a long-term exhibition in 2011 at the Museum of Archaeology in Sharjah displayed a selection of pieces that had been recovered by local authorities, which pays tribute to the efforts of those who, like the German consigners of the Safavid bowl, made sacrifices of personal gain in order to expedite repatriation.
To those who express concern for the future of objects repatriated to regions considered to be unstable, Dr Simpson is unequivocal: "We identified the bowl in question as belonging to the Museum in Kabul. Obviously, there may be questions about the security of an object, if one is to believe reports of the country as an unsafe place, but as it is a registered part of the collection, it's their call. They are confident that they are not only the legal owners, but are able to take care of these pieces".
He strongly resists the notion that the British Museum would deny the return of a significant object to its proper context. "I think it would be unethical for us to turn around and decide that it would be better in private hands, or worse still that we would hold it for [them] … If one is going to send out a message of hope, then we need to show that we are open and transparent about trusting that museum authorities in those countries have a vision for display and safe guardianship".
Stories like this are an opportunity to dwell on the facts of illicit trafficking, rather than indulge the speculation and sensationalism that often pervades treatment of the issue. Evidently, there is room for optimism, and for solidarity between parties in the shared goal of an open and transparent market. We think collectors have a great role to play in the fight, so we've included some ideas below for how collectors can help to protect themselves from accidentally purchasing a looted object.
THREE TIPS
Keep your paperwork in check. There can be some pressure in certain circles to demonstrate trust and maintain cordiality by accepting verbal agreements, but this approach is rife with obvious risk. Ask for receipts, create invoices, and avoid cash-only settlements, to give yourself the security of traceable, transparent accounts.
Recognise the signals of an uncertain or dubious provenance. Check any numbers or codes attached to objects – they could indicate a background in a museum or other documented collection. You've got the right – and arguably the responsibility – to ask any questions you like about the origins of an object.
Know the law(s). Pretty much all cultural imports and exports will require a license to either leave or enter a country, and the laws relating to these licenses vary depending on the country, the type of object and the material it's formed from. It can be a thorny process, so it's worth doing your homework.
© SalaamGateway.com 2016 All Rights Reserved
---