Pharmaniaga's new partnership will commercialise Malaysia's first halal blood anticoagulant
---
Anticoagulants and cardiovascular treatments will be among the top five therapy areas in 2026 with each segment expecting $87 billion in global spending, forecasts the IQVIA Institute for Human Data Sciences.
Malaysia-based Pharmaniaga Berhad has entered into a memorandum of collaboration (MoC) with China's Suzhou Ronnsi Pharma Co., Ltd (Ronnsi) to commercialise halal ovine (sheep) anticoagulant in Malaysia.
Founded in November 2012, Ronnsi focuses on complex drug development. Belonging to the anticoagulants class, their sheep-derived purified heparin and sheep enoxaparin sodium are used to prevent or treat blood vessel, heart and lung conditions.
Typically, manufacturers extract heparin and enoxaparin from porcine (pig) origins, making these products possibly unacceptable for patients practising the Islamic faith.
Pharmaniaga was established in 1994 and is one of Malaysia's largest listed integrated pharmaceutical groups. The company is involved in various segments of the pharmaceutical value chain from research and development to manufacturing generic drugs, over-the-counter medicines and nutraceuticals, logistics and distribution, sales and marketing and retail pharmacies.
"Addressing the unmet demands for halal pharmaceuticals, halal ovine anticoagulant has a vast opportunity to grow, especially among Muslim populations and countries," Pharmaniaga Group Managing Director Zulkarnain Md Eusope said in a press release commenting on the MoC's commercial potential.
He added that from 2019 to 2021, the market value for anticoagulants experienced a 50% compound annual growth rate. The rise in COVID-19 cases boosted the demand; an issue also documented by researchers at the Medical University of Vienna.
That study found COVID-19 patients have an increased risk of thromboses and embolisms, such as strokes, pulmonary or myocardial infarctions and even deep vein thromboses.
"These complications during hospitalisation have a direct impact on the patients' well-being and increases the risk of dying from COVID-19," David Pereyra, one of the researchers, said.
Health professionals also use anticoagulants for invasive surgeries and preventive treatment for cardiovascular and cerebrovascular diseases. A medical journal reports that over the last 30 years, deaths from cardiovascular disease have almost doubled from 271 million in 1990 to 523 million in 2019.
The highest number of deaths occurred in densely populated countries such as China, India, Indonesia, Russia and the United States. Concerned about the possibility of product shortages caused by health, agricultural and economic factors, the US Food and Drug Administration (FDA) encourages reintroducing heparin derived from sources other than porcine.
According to the FDA, bovine (cow lung) heparin was first approved in the US in 1939 and widely used for over 50 years. However, concerns about the possible introduction of transmissible spongiform encephalopathy agents (TSE or mad cow disease agents), saw manufacturers voluntarily remove bovine heparin from the US market in the late 1990s.
Now, recent comparative studies on clotting and anti-protease profiles on heparins of ovine, bovine and porcine origin reveal bovine heparins produce weaker anticoagulant effects compared to porcine and ovine.
While Ronnsi's ovine anticoagulant is already halal-certified in Indonesia and Hong Kong, Pharmanagia will apply to the Department of Islamic Development Malaysia (JAKIM) for halal certification.
The venture with Ronnsi positions Pharmaniaga as the exclusive registration holder, distributor and manufacturer in Malaysia, while the Chinese hold the patent and will develop the product. Pharmaniaga will present the relevant documents to the National Pharmaceutical Regulatory Agency for approval as part of procuring the required raw materials and manufacturing the drug.
The healthcare specialist expects the registration process to be completed by 2024.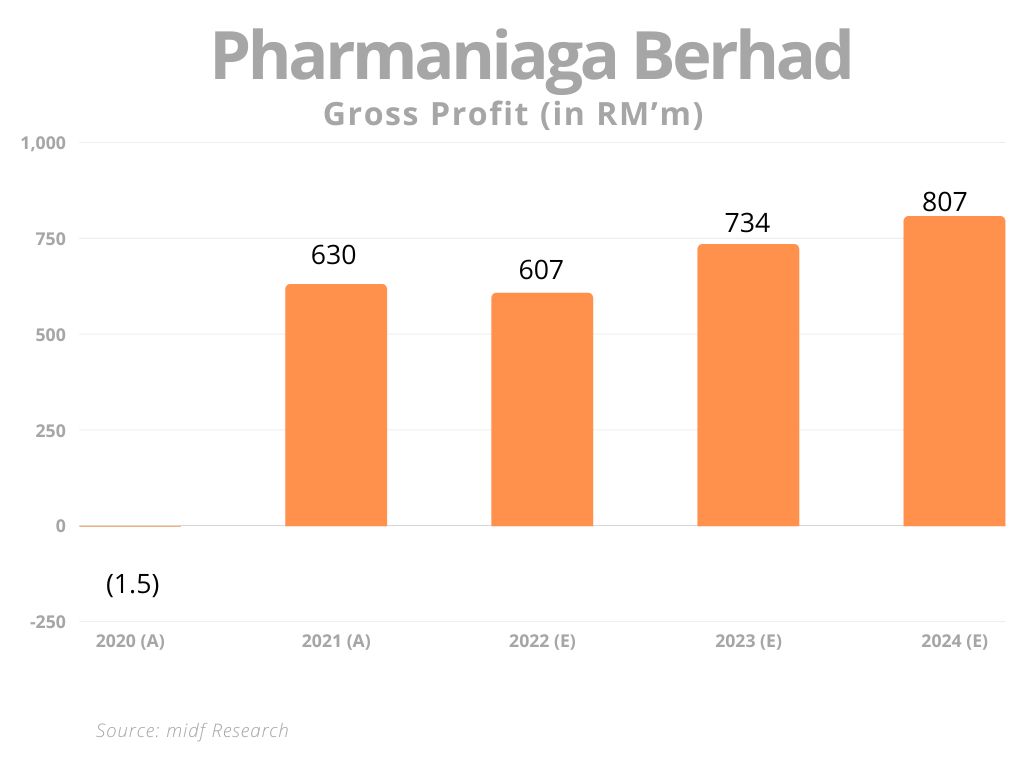 Set for growth
Following the late 2021 announcement to invest $14 million into a new halal insulin facility, expected to open in 2025, Pharmaniaga plans to fuel revenue growth by registering and supplying more of its currently approved 320 pharmaceutical and biopharmaceutical products throughout South-east Asia, the Middle East, Africa and Europe with a particular focus on the United Kingdom and Turkey.
As a critical step in entering the Middle East and North Africa (MENA) market, in March Pharmaniaga signed a memorandum of understanding (MoU) with the PRIME Healthcare Group, one of the United Arab Emirates' (UAE) leading healthcare service providers, operating 15 medical centres, 15 pharmacies, multiple diagnostic centres and a multi-specialty hospital.
The MoU provides the framework that grants PRIME the exclusive rights to register, import, promote, market, sell and distribute Pharmaniaga's pharmaceutical products in the UAE.
"With the halal pharmaceutical market set to grow to $205 billion by 2024, we believe the partnership with PRIME will widen our market reach and contribute significantly to revenue," Zulkarnain said at the MoU signing ceremony.
He added Dubai would be the base to expand Pharmaniaga products to other countries in the region, but pointed out the company required about three years to strengthen its business segments before realising significant yields from the expansion plans.
In 2021 the group posted its highest-ever profit after tax of $38.6 million (RM172 million), exceeding the comparative $5.8 million (RM26 million) more than sixfold. The improved bottom line came on the back of a 77% surge in revenue to $1.1 billion (RM4.8 billion) from $600 million (RM2.7 billion).
Zulkarnain credited the increase to the supply of the Sinovac COVID-19 vaccine to the Ministry of Health and the private sector coupled with higher contributions from its concession, non-concession and Indonesian operations.
The positive financial performance continued in the first quarter of 2022 with the group's profit after tax and zakat comparatively growing 26.4% to $6.5 million (RM28.9 million) and revenue rising 21.3% to $216.1 million (RM962.2 million).
© SalaamGateway.com 2022. All Rights Reserved
---